AIP Language Institute är en spansk språkskola i Valencia. AIP erbjuder dig möjligheten att lära dig det spanska språket samtidigt som du får chansen att upptäcka charmen av denna historiska stad belägene Spaniens Medelhavskust.
AIP erbjuder spanskkurser på alla nivåer med kursplaner särskilt anpassade för att möta varje students behov. Utöver språkstudierna organiserar vi kulturella aktiviteter, såsom utflykter, matprovning och studiebesök,  allt för att du ska få uppleva livsstilen vid Medelhavet i den heta spanska solen, på riktigt!
AIPs språkskola i Valencia
Med en yta på sammanlagt 850 kvadratmeter rymmer språkskolan 22 undervisningssalar, sällskapsrum med datorer för studenterna, bibliotek, aula med projektor samt självstudierum med pedagogiskt material som gör det möjligt att fördjupa sina kunskaper. I skolan finns det plats för mer än 150 studenter!
AIP Language Institute har officiellt godkänts av Instituto Cervantes som en språkskola där studenter lär sig spanska och förbereds för framtida användning av språket.
Att AIP Language Institute är godkänd av Instituto Cervantes innebär att språkutbildningen fullständigt uppfyller de krav som institutet ställer. Spanskutbildningen har internationellt erkännande  för att undervisa spanska som främmande språk. Studenter som väljer en spanskskola med intyg av Instituto Cervantes kan vara säkra på att ha tagit rätt beslut, då detta innebär att språkskolan är objektivt och professionellt granskad.
AIP är även medlem i  FEDELE (Federación Española de Asociaciones de Escuelas de EspañolparaExtranjeros), en organisation som samlar 90 språkskolor med fokus på undervisning i spanska som främmande språk.  Organisationens huvudsyfte är att representera medlemsskolorna för den spanska regeringen och försvara medlemmarnas professionella intressen. Alla språkskolor med medlemskap i FEDELE har godkänts av Instituto Cervantes och erbjuder kurser i spanska med högsta möjliga kvalitet för sina studenter.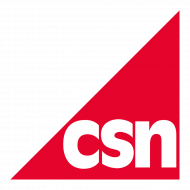 CSN är det statliga organ som förvaltar den svenska studiefinansieringen, som stipendier och lån för studier. Om du är en student som har avslutat gymnasiet kan du alltså ansöka om CSN:s stöd för språkstudier utomlands.
Dra nytta av detta ekonomiska stöd med heltidskurser på minst 13 veckor. Det språk som studeras måste också ha officiell status i det land där studierna äger rum.
If you are planning to take your studies in Spain or have already started, you can receive support from Lånekassen to take a Spanish language course at AIP Language Institute to get better at it.
You may be eligible to get a grant or loan if you will be undertaking your entire studies abroad and in connection with exchange stays.
The Federation of Associations of Spanish Schools in Spain, FEDELE, issues the quality seal 'Covid-19 Safe School' to those federated centres that follow specific safety guidelines and recommendations, as well as presenting an adequate prevention and containment plan to guarantee the learning of Spanish in a safe environment.
The Integral System of Spanish Tourist Quality in Destinations (SICTED) is a program developed by the Secretary of State for Tourism, whose main objective is to achieve a homogeneous level of quality in the services offered to the tourist within that destination, encompassing both the tourist services themselves and those others that, without being strictly so, affect the tourist's consumption itinerary.
Skolan är belägen i ett lugnt och trevligt bostadsområde i Valencia som heter Benimaclet. Det är ett säkert område med närhet till två av Valencias universitet, som ger området en livlig och ungdomlig touch.  Det är nära till kollektivtrafik, vilket gör det lätt att ta sig till stranden eller city.
Studenterna välkomnas av en reception i dörren och precis nedanför finns skolans ljusa och luftiga gemensamma rum, där studenterna samlas under rasterna. I rummet finns datorer och sköna sittplatser för pauserna mellan lektioner. Skolans studiecentrum ligger alldeles intill, och kan användas för att göra övningar och studera avskiljt.  En trappa upp finns skolans resebyrå, där all information om aktiviteter och resor för AIPs studenter väntar! Även huvudkontoret, med bland annat skolans praktikplatsansvariga ligger precis runt hörnet. Utöver detta finns även en sal med projektor som används vid olika skolaktiviteter.
VAD VÅRA STUDENTER SÄGER OM OSS
Sophie Johns
Hice un curso de español con AIP idiomas este verano y fue genial. Los profesores eran muy amables y me ayudaron mucho. Además de mejorando mi español, mejoraron mi confianza con el idioma y ahora siento que puedo habla con cualquiera sin un problema.(...) Recomendaría esta escuela a cualquiera persona!
Pierfrancesco Scarcelli
I've been in this school for a month and I have to admit that it was a unique experience with qualified staff ... I recommend it to those who want to learn Spanish.
Fanny Smeds
I'm studying an intense Spanish course at AIP and I feel more than content. (...) I've never experienced an education better than at AIP in Valencia. (...) I appreciate that the classes consist of few students, it gives me more time with the teacher (...) I'd really recommend this language school, you'll have so much fun while learning a new language!
Fabio Cresto
Great school and, generally, very good teachers. Well prepared, flexible and very friendly staff. It was a great experience and I learned a lot in my 2 weeks at AIP. Definitely recommended.